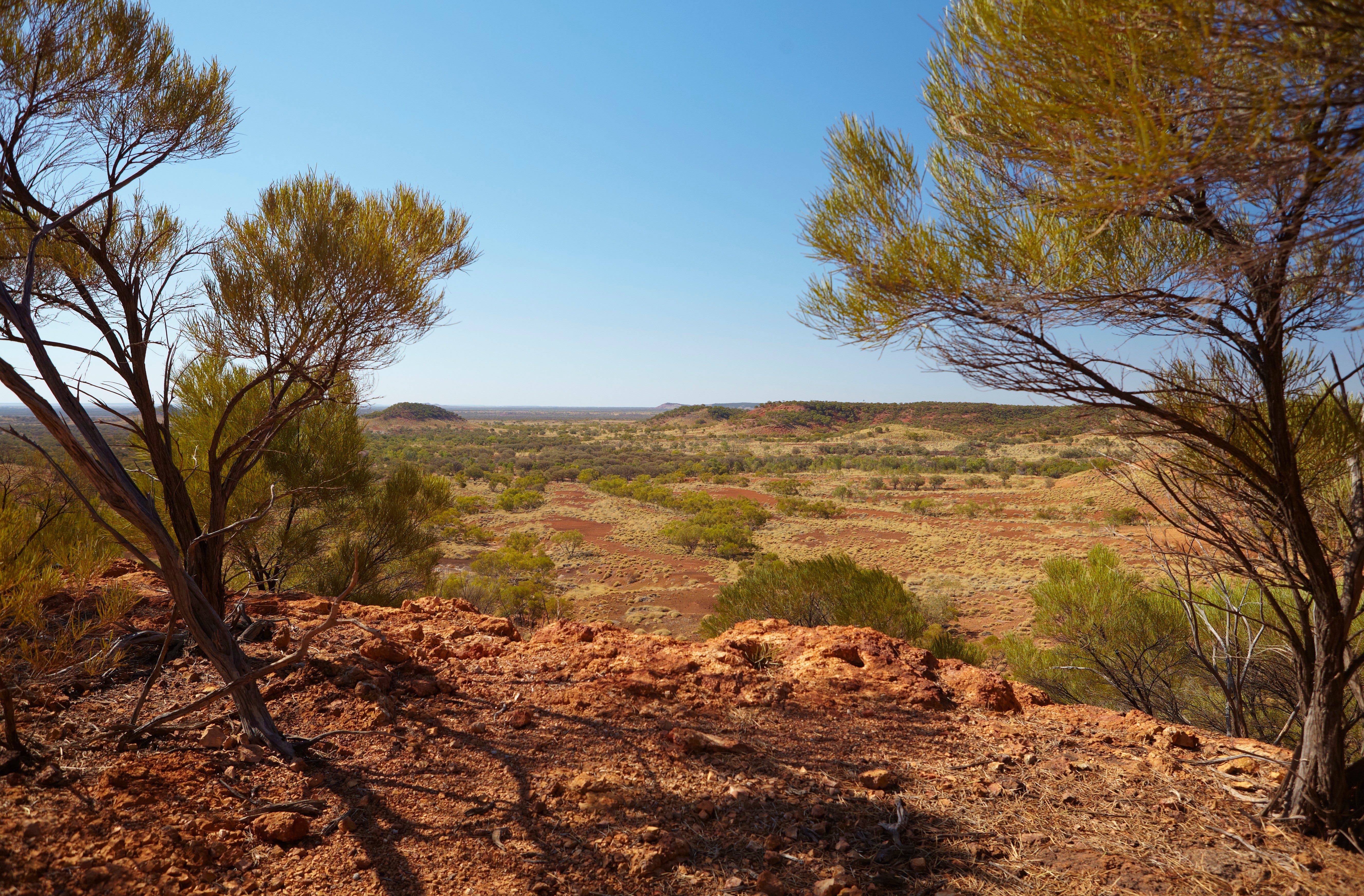 Outback Oasis / Australia
The Site / Australian Age of Dinosaurs Remote Mesa, Winton
The design site, a remote mesa in the Winton Shire, is emblematic of Australian ancient landscape, which, in this part of the country, remains mostly unimpacted by anthropogenic transformation due to its secluded setting.


Located in outback far north Queensland, the cap-rock surface of the Jump-Up is part of the Winton Formation, which is over 95 million years old: a solid rock plateau carved by the weathering process that has eroded the surrounding landscape.
With the alluvial plane below, the site was used for cattle grazing by the Winton's community, until the discovery, twelve years ago, of dinosaur fossils, which has transformed the fragile local farming economy.
At 270m above sea level and 75m above the surrounding land, The Jump-Up is an "island in the desert" and a unique ecosystem with many species that cannot be found on the surrounding plains. It currently hosts the Australian Age of Dinosaurs Museum, designed by COX Architecture and completed in 2012, with a new addition, the Australian Age of Dinosaurs' Dynamic Destination Project, recently opened.
Despite its wilderness, the site is in the proximity to a major highway and two hours' drive to Longreach airport and railway station, which makes it suitable for environmentally sensitive development - respecting and protecting its historical and natural value while supporting the local community.
Content from Google Maps can't be displayed due to your current cookie settings. To show this content, please click "Consent & Show" to confirm that necessary data will be transferred to Google Maps to enable this service. Further information can be found in our Privacy Policy. Changed your mind? You can revoke your consent at any time via your cookie settings.
Consent & Show
Have a look at Island Oasis | Arabia
Have a look at Urban Oasis | Arabia
Have a look at Wadi Oasis | Africa