Panel 3
> Desert Architecture + Climate Design <
3 November 2021
> 10.0-12.00 <
KSA Pavilion + ONLINE
/ Desert Architecture & Climate Design
The range and intensity of desertification have risen and according to the IPCC now cover 46.2 percent of the worldwide geographical surface (0.8 percent) and are home to 3 billion people. This predicament coincides with unprecedented population expansion and urbanisation, with cities consuming 78 percent of global energy and producing more than 60 percent of greenhouse gas emissions, according to UN Habitat. The investigation of this panel is framed by the search for ecologically responsible urban and architectural development in environmentally challenged drylands and other climate zones. This panel is complemented by featurettes of sustainable material advances presented by scientists and artists. The perspectives of practitioners, academics, and policymakers are explored further via the lens of inclusive urban development and equity in the design, planning, and maintenance of a true climate response to expanding urbanisation and it's accompanied eco-footprint.
Prof. Daniela Ottmann
Bond University
Keynote: Desert Architecture / Design with Climate and not Disaster
Dr. Ottmann is on a continuous exploration of ecological correlations between the built environment, people and nature. She has been practising, researching and educating architecture and urban design for over 20 years in various socio-cultural environments (Europe, Arabia, Africa), climate zones (desert, subtropical, temperate) and on various scales (urban design, architecture, design). Daniela is Associate Professor at the Abedian School of Architecture/ Faculty of Society and Design/ Bond University and Adjunct Associate Professor/Griffith University.


Paul Haar
Architect / Australia
Architecture and Community in a Climate Emergency
Whether revitalising self-help housing cultures amongst remote Aboriginal and Torres Strait Islander communities, steering landmark environmental outcomes from new peri-urban housing projects, or developing better enterprise around trees and wood for our climate and biodiversity emergency, Paul prefers to work within small local economic and social systems that are profoundly enriched by ingenious Australian women.
Sumaya Dabbagh
Principal at Dabbagh Architects, An RIBA Chartered Practice / UAE/Saudi Arabia
Climate Architecture/ expressed in three layers

Sumaya Dabbagh is a Saudi Architect educated in the UK. She founded Dabbagh Architects in 2008 in Dubai, UAE. The practice set out to create contemporary Architecture that is culturally and environmentally sensitive. An architecture that focuses on themes of place, belonging and identity. The practice is recognized regionally for its contemporary design and quality-driven service winning numerous awards for their innovative thinking and poetic designs.

Dr. Paola Leardini
The University of Queensland
Design for the extreme Australian climate: from drought to flood
Dr Leardini is a senior academic of the University of Queensland's School of Architecture. Her professional and academic work aims at dissolving the dichotomy between design and performance in architecture and urban design, promoting smart and resilient built environments through integrated water and energy design strategies for engaged and inclusive communities.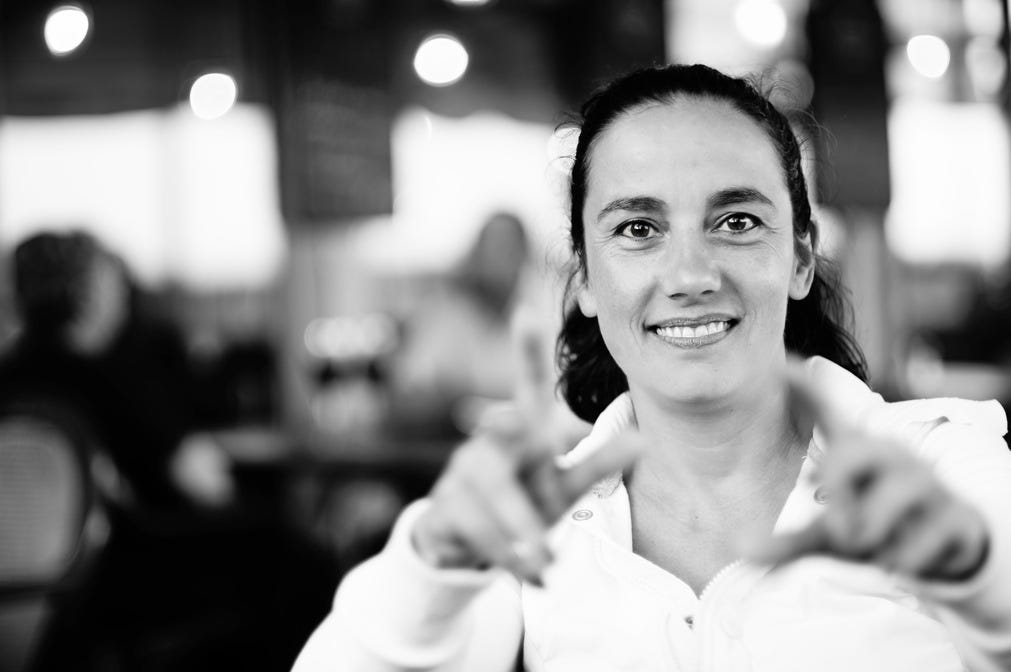 Innovation Presentation > Materials <
Prof. Heike Klussmann
Building Art Invention
Professor Klussmann will present recent findings from her trans­dis­ci­pli­nary plat­form for re­search and ed­u­ca­tion. This pools ex­per­tise from the fields of vi­su­al art, ar­chi­tec­ture, ur­ban plan­n­ing, in­ter­ac­tion de­sign, in­dus­trial de­sign, ex­per­i­men­tal physics and ma­te­rials re­search. It is ded­i­cat­ed to the de­vel­op­ment of in­no­va­tive ma­te­rials sys­tems at the con­ver­gence of art and sci­ence.
Through col­lab­o­ra­tive ap­proach­es root­ed in ac­tu­al prac­tice, artists, de­sign­ers and sci­en­tists test and de­vel­op meth­ods of pro­ject-ori­ent­ed work and co­op­er­a­tive plan­n­ing in the con­text of re­search pro­jects and re­search-ori­ent­ed study pro­jects. Mixed teams of stu­dents, teach­ers and re­search­ers estab­lish re­search ques­tions and ar­eas of in­ter­est, then elab­o­rate them via artis­tic/sci­en­tif­ic pro­cess­es.

www.baukunsterfinden.org
Desertification and Urban Population at Risk.


Desert Architecture / Design with Climate and not Disaster