neOasis OUTBACK gallery
Design Team Finalists
TEAM / Office of Aesthetic Exuberance / PROJECT / neoOASIS
Content from Youtube can't be displayed due to your current cookie settings. To show this content, please click "Consent & Show" to confirm that necessary data will be transferred to Youtube to enable this service. Further information can be found in our Privacy Policy. Changed your mind? You can revoke your consent at any time via your cookie settings.
Consent & Show
Office of Aesthetic Exuberance
The Office of Aesthetic Exuberance pursues projects that both question and challenge the field of design. Through speculative proposals, we seek to manifest innovative designs through analyzing site histories and aesthetic theory while simultaneously exploring contemporary technologies. Our pursuits hybridize pragmatic requirements with imaginative spaces. Designs transcend traditional boundaries of practice, blending an interdisciplinary approach, encompassing complex systems of architecture, landscape design, engineering, and art. Our solutions are developed through conceptual diligence and unite technical solutions with whimsical resolutions.
The NeOasis proposes a new ecology through architecture, infrastructure, and nature. The Mesa becomes the home for a multi-species ecology which balances both the manicured and the wild. Teaming with Australian Age of Dinosaurs Ltd, the project seeks to further the research works and dinosaur digs currently located within the Fossil Preparation Laboratory. While recognizing eminent global climatic change, the NeOasis draws upon its history to act as a method of carbon sequestration. Innovating beyond simple terrestrial carbon capture, the NeOasis aims to pursue direct air capture and capitalize on the geomorphology of the project. Looking toward early and contemporary Aboriginal Art, the NeOasis also draws inspiration directly from the historic and ancient patternmaking of these ancestral lands. Being as much a part of this community, the project seeks to bring those that are close and near to the land with those that come far and seek to learn. The NeOasis is a place for everybody, a diverse multi-cultural hub blending nature, technology, and culture. This community lives to co-exist within its landscape, its historical roots, and traditions, and pursue new ideas in the next epoch of planet Earth.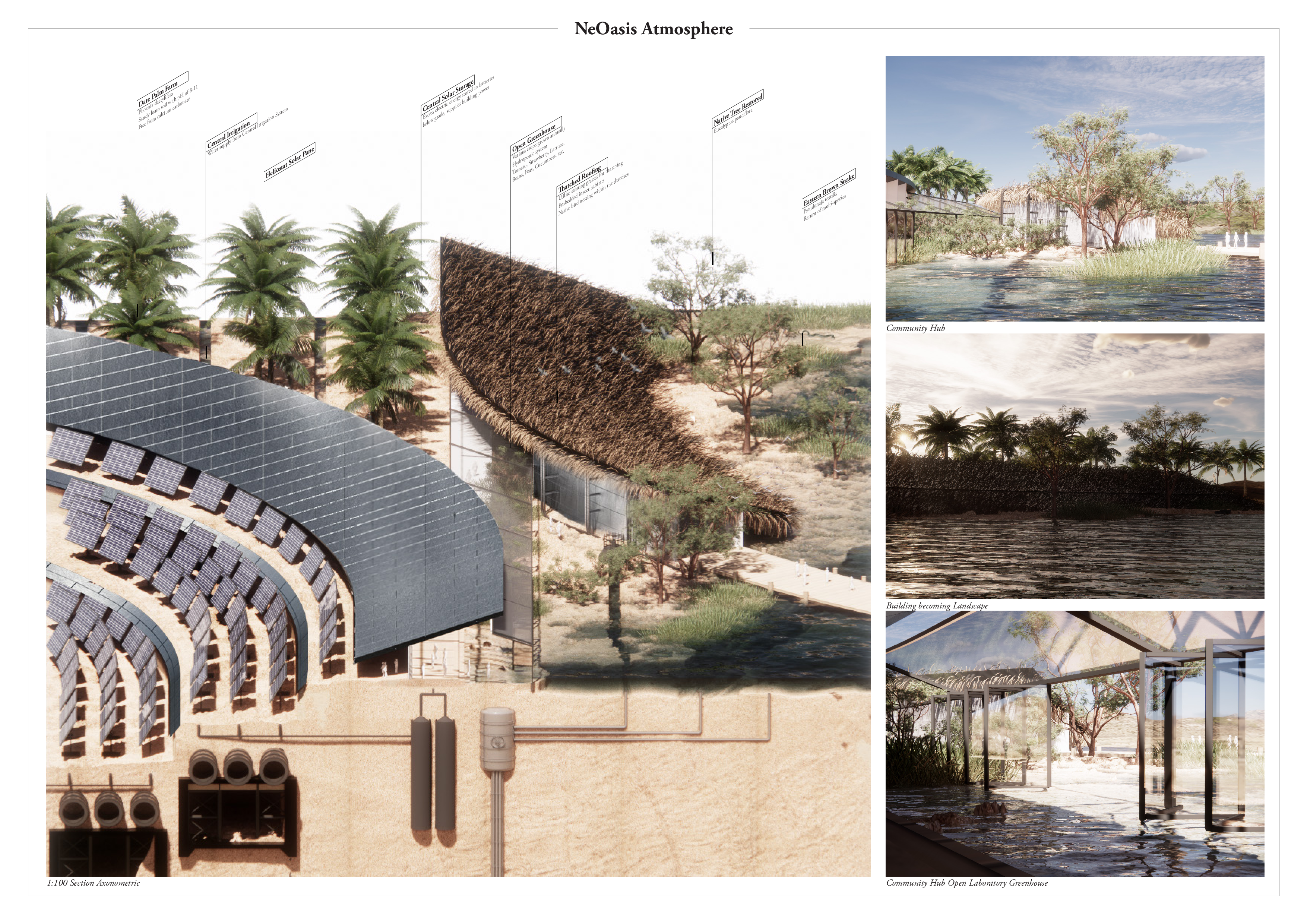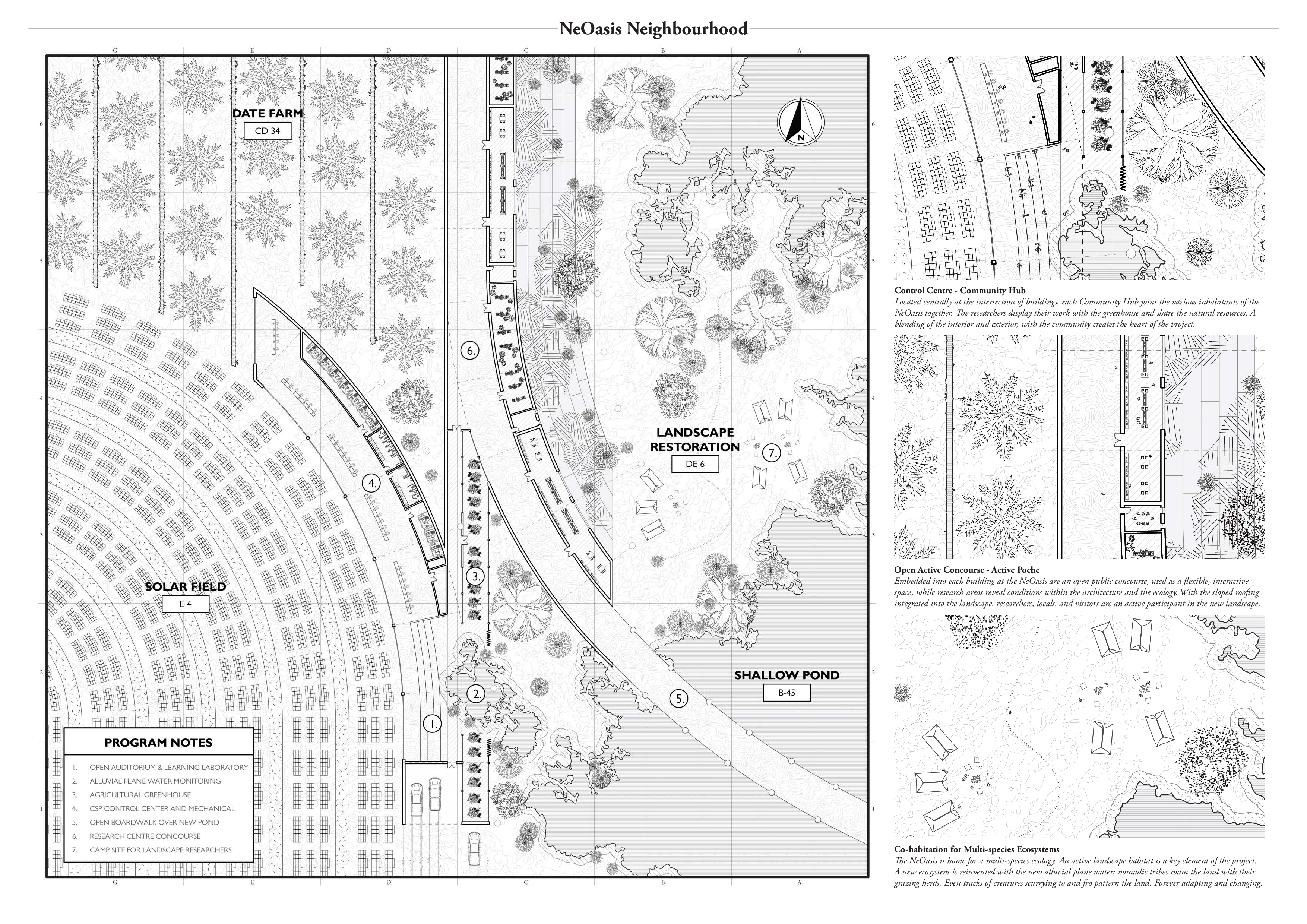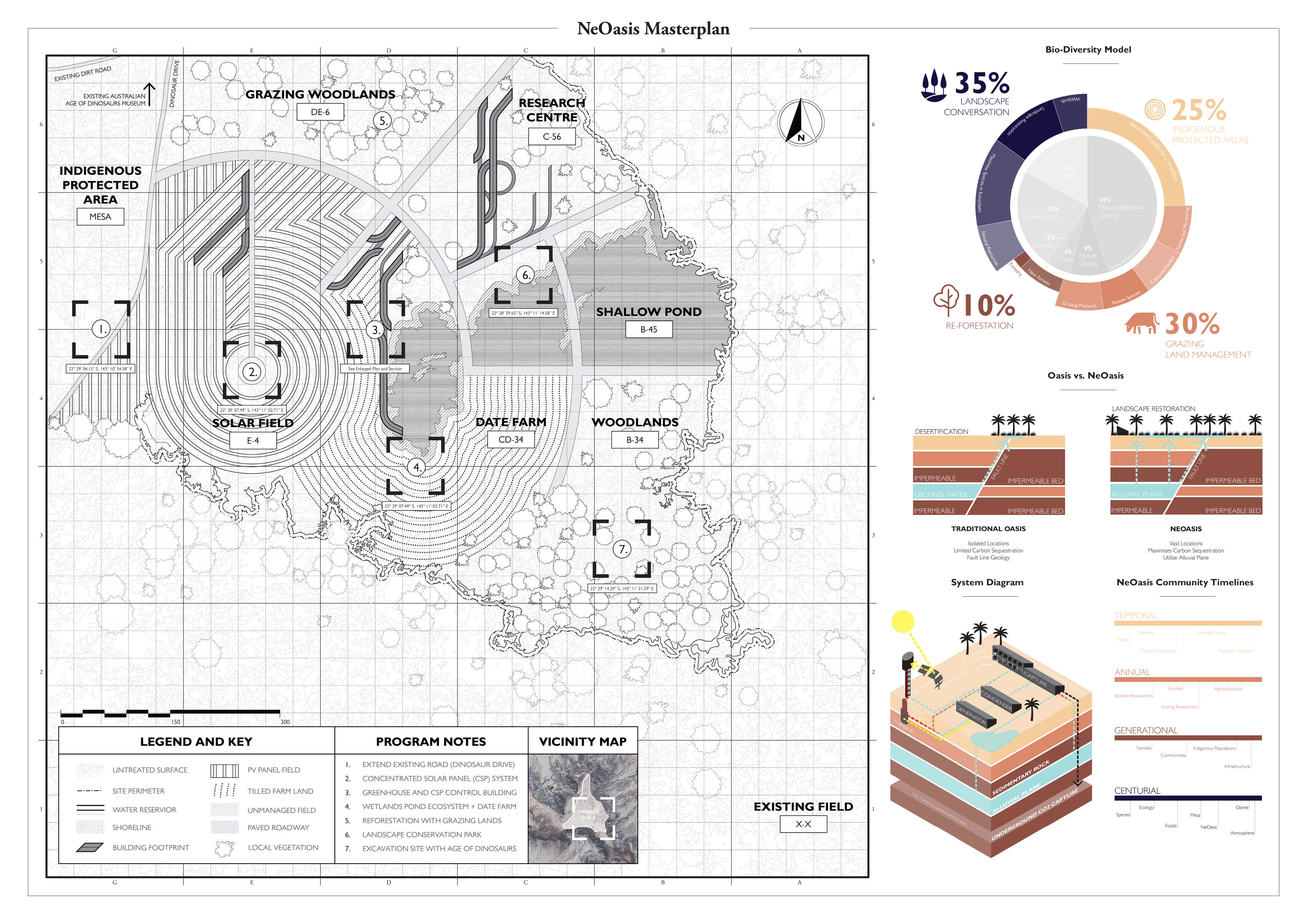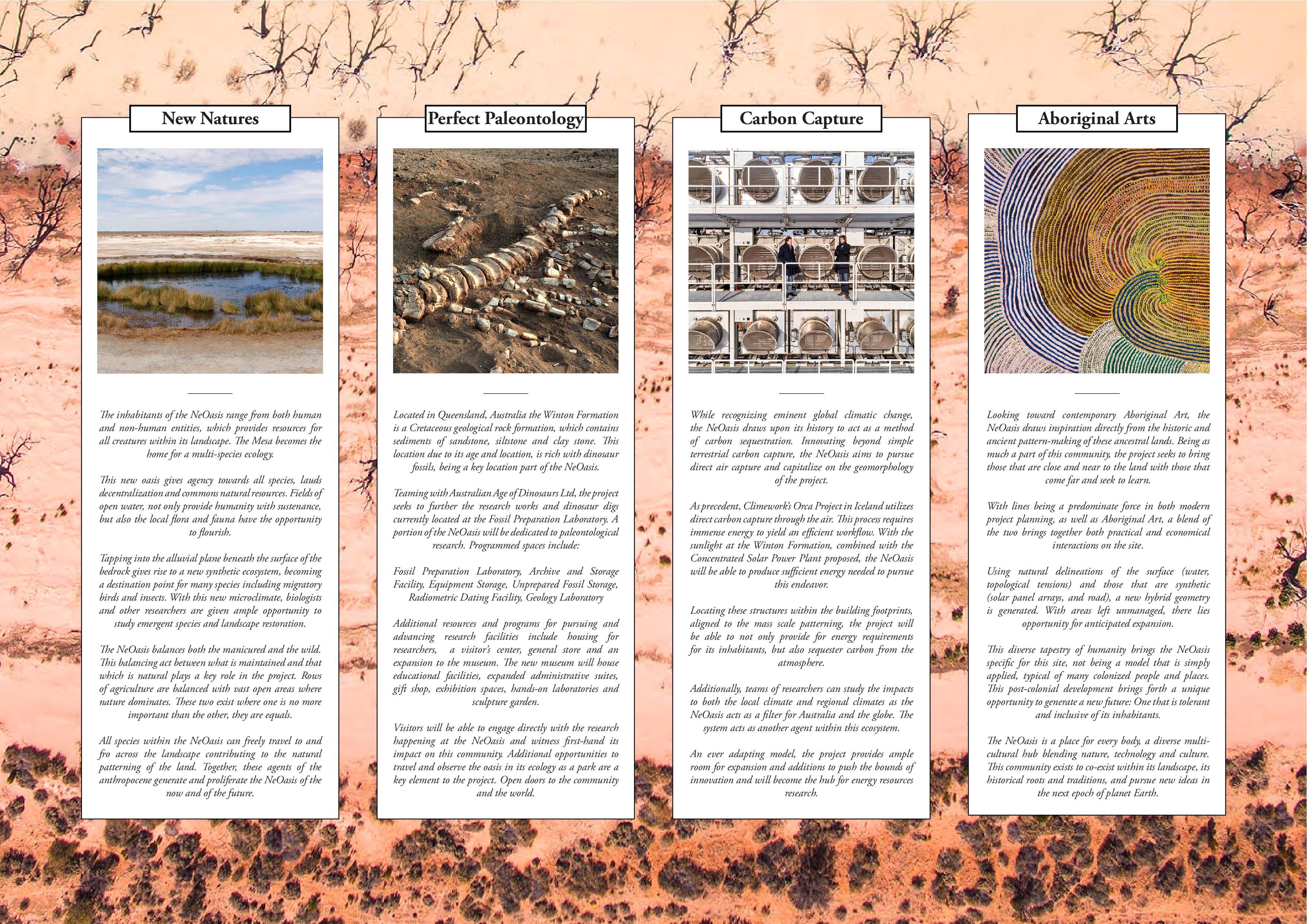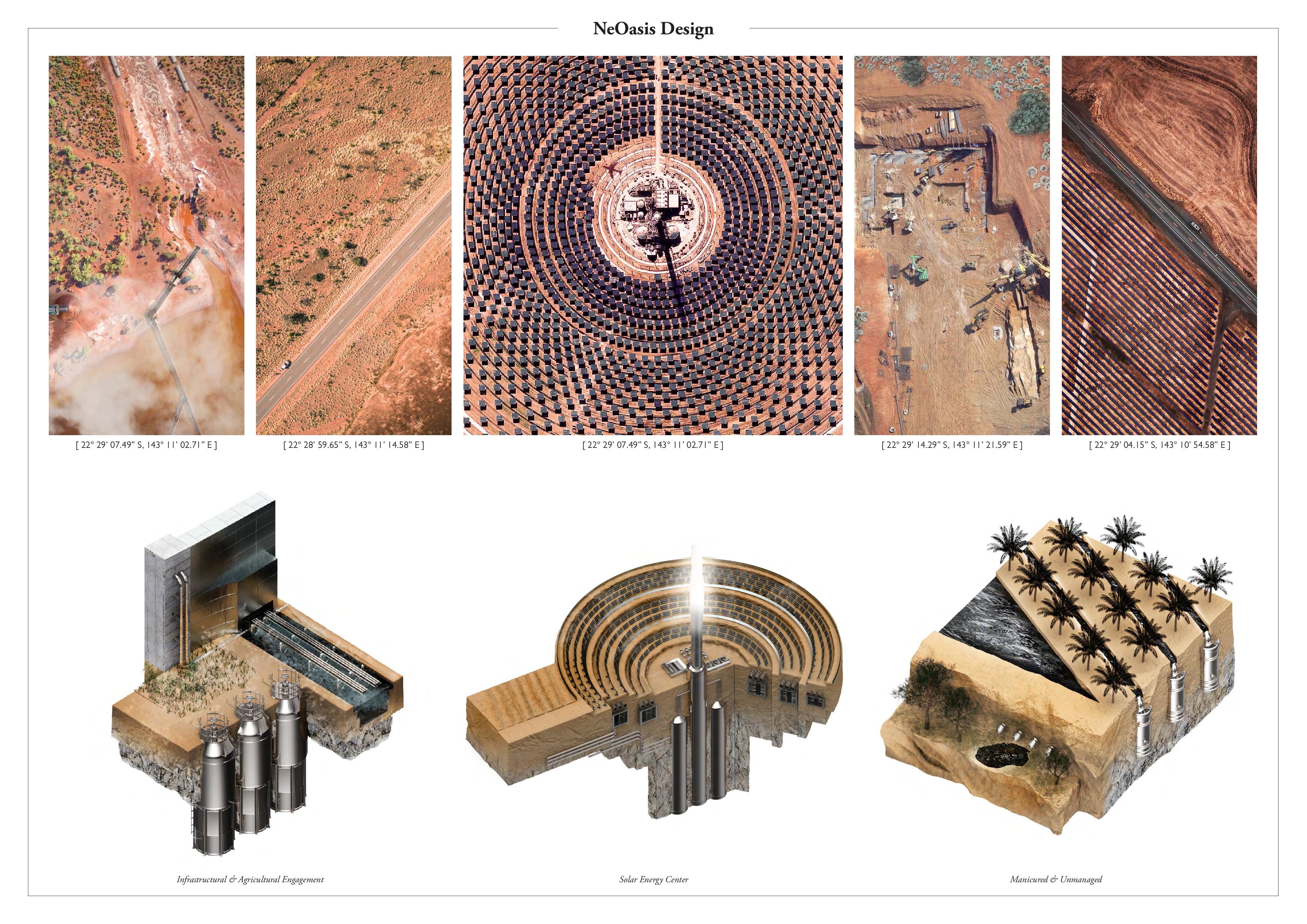 TEAM / Vision Lab / PROJECT / Eggsis
Content from Youtube can't be displayed due to your current cookie settings. To show this content, please click "Consent & Show" to confirm that necessary data will be transferred to Youtube to enable this service. Further information can be found in our Privacy Policy. Changed your mind? You can revoke your consent at any time via your cookie settings.
Consent & Show
We are creative comprehensive thinkers who explore innovative ideas through a balance of imagination and realism.
Eggsis is our experimental informal settlement designed to transform social norms and integrate new attitudes in the freedom of informality.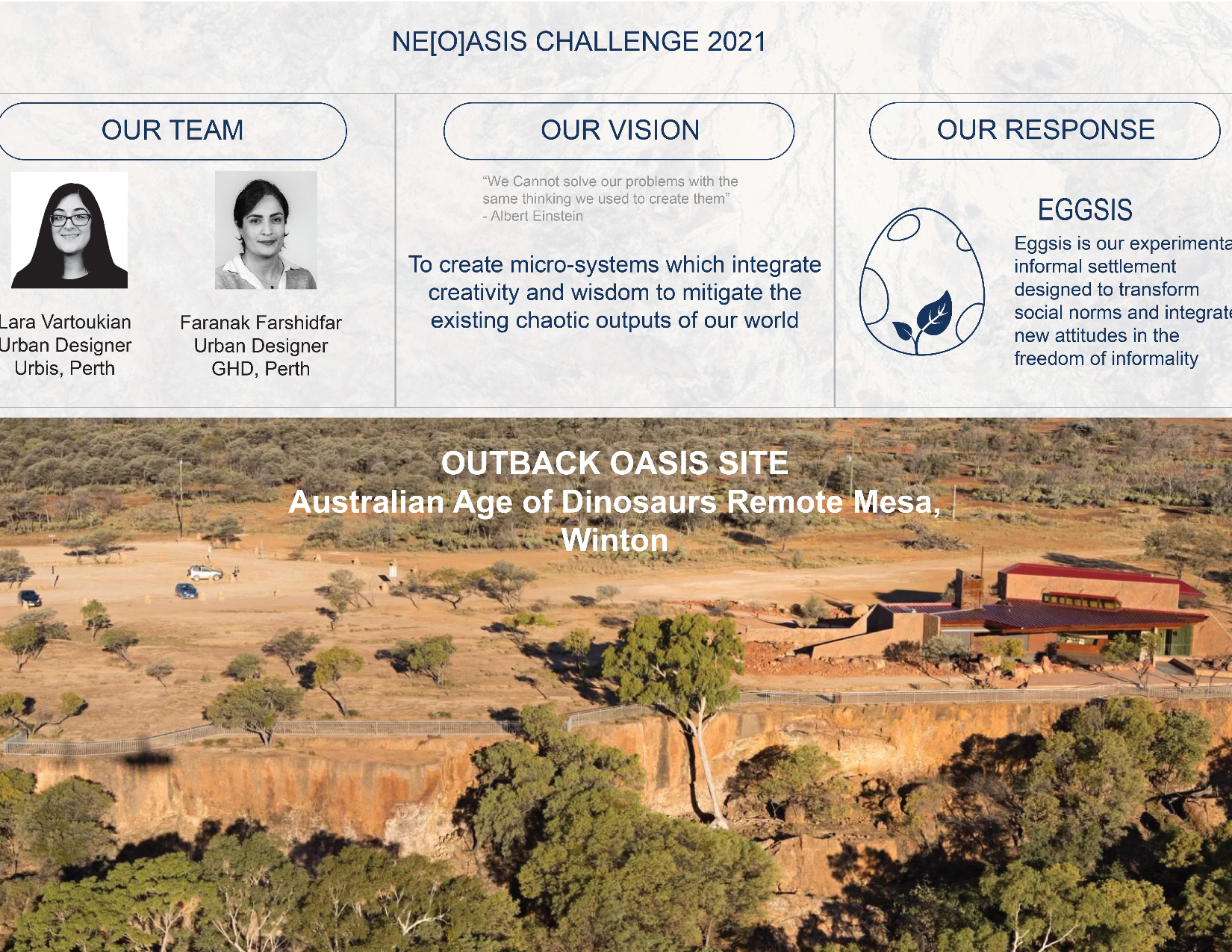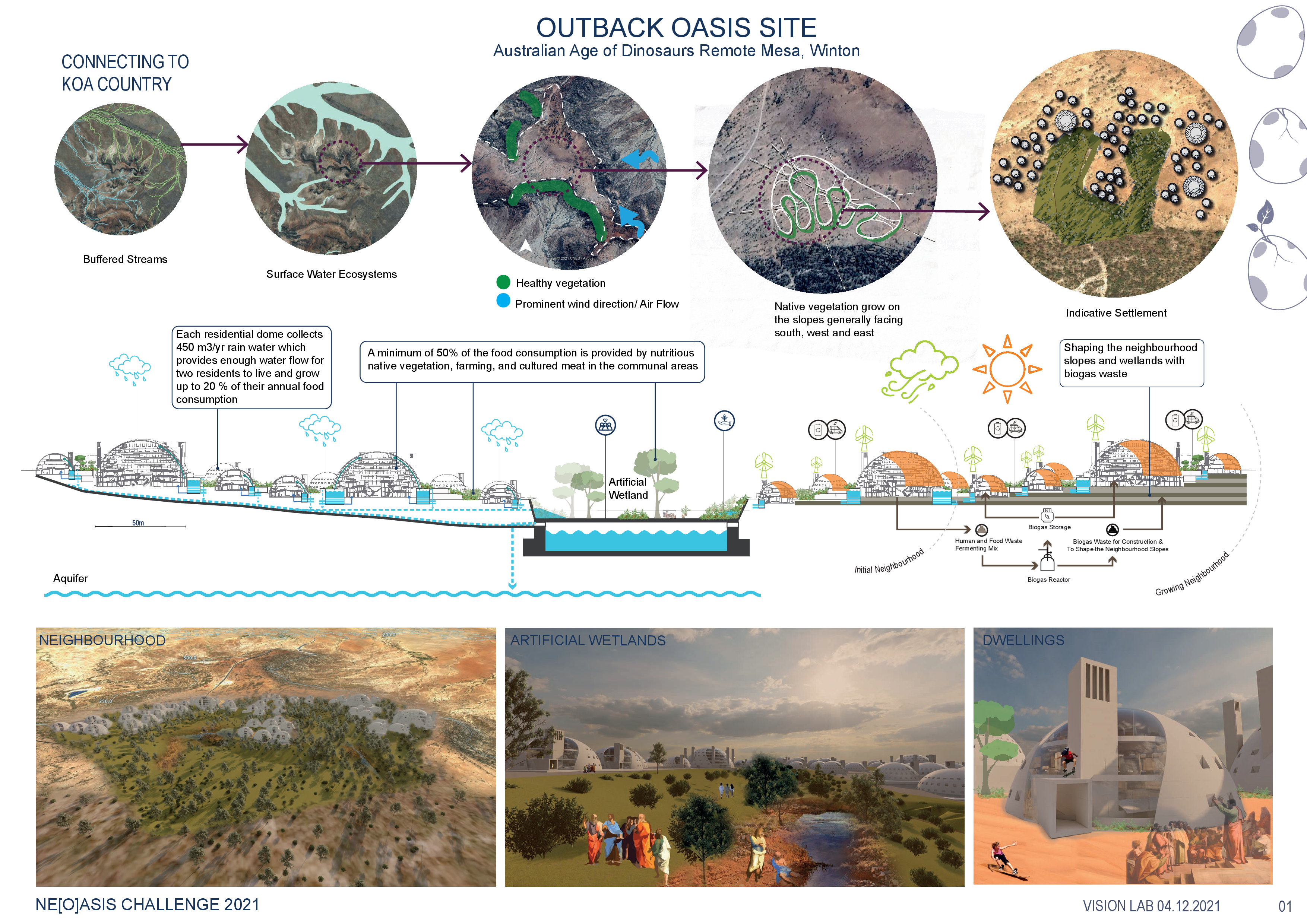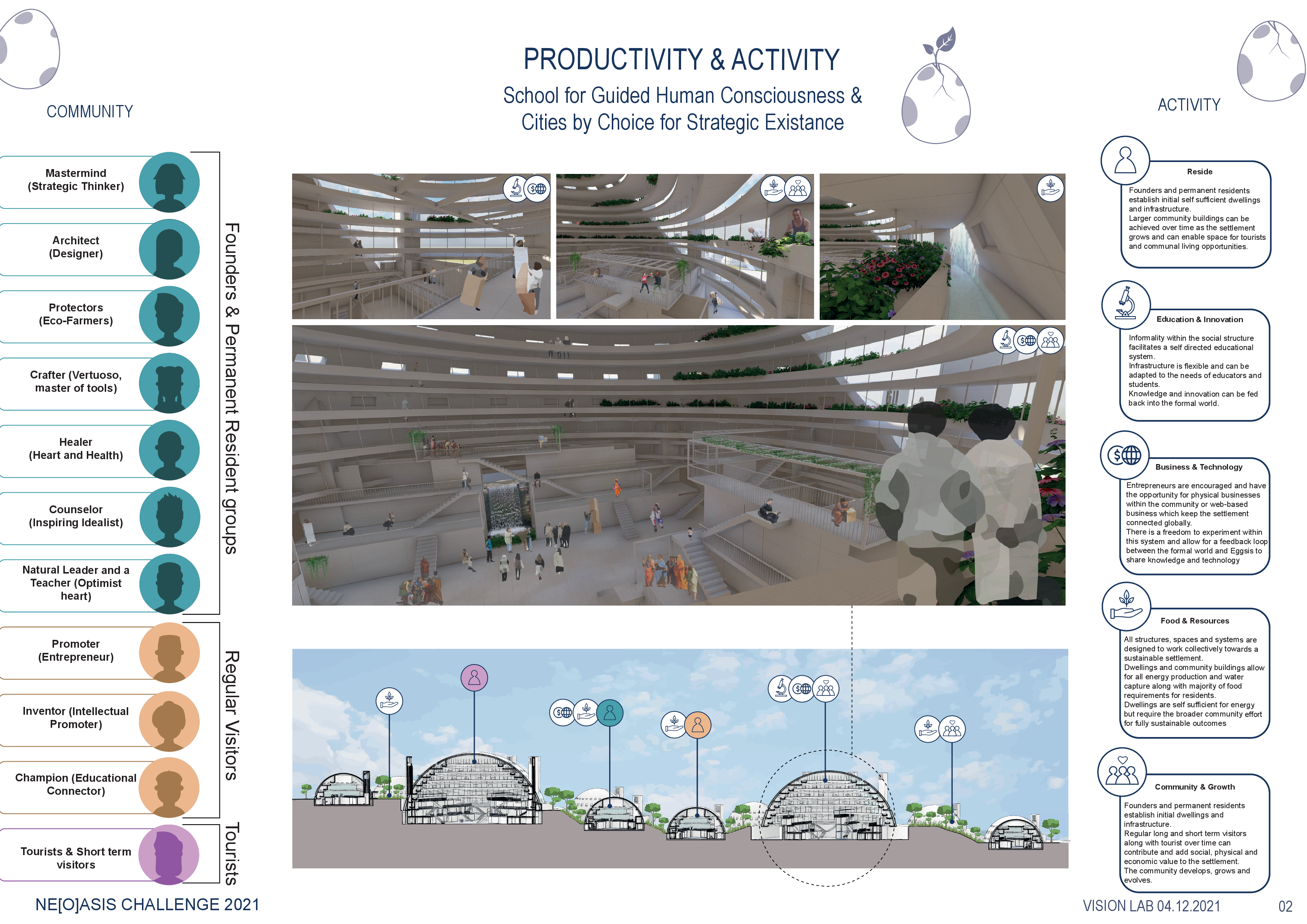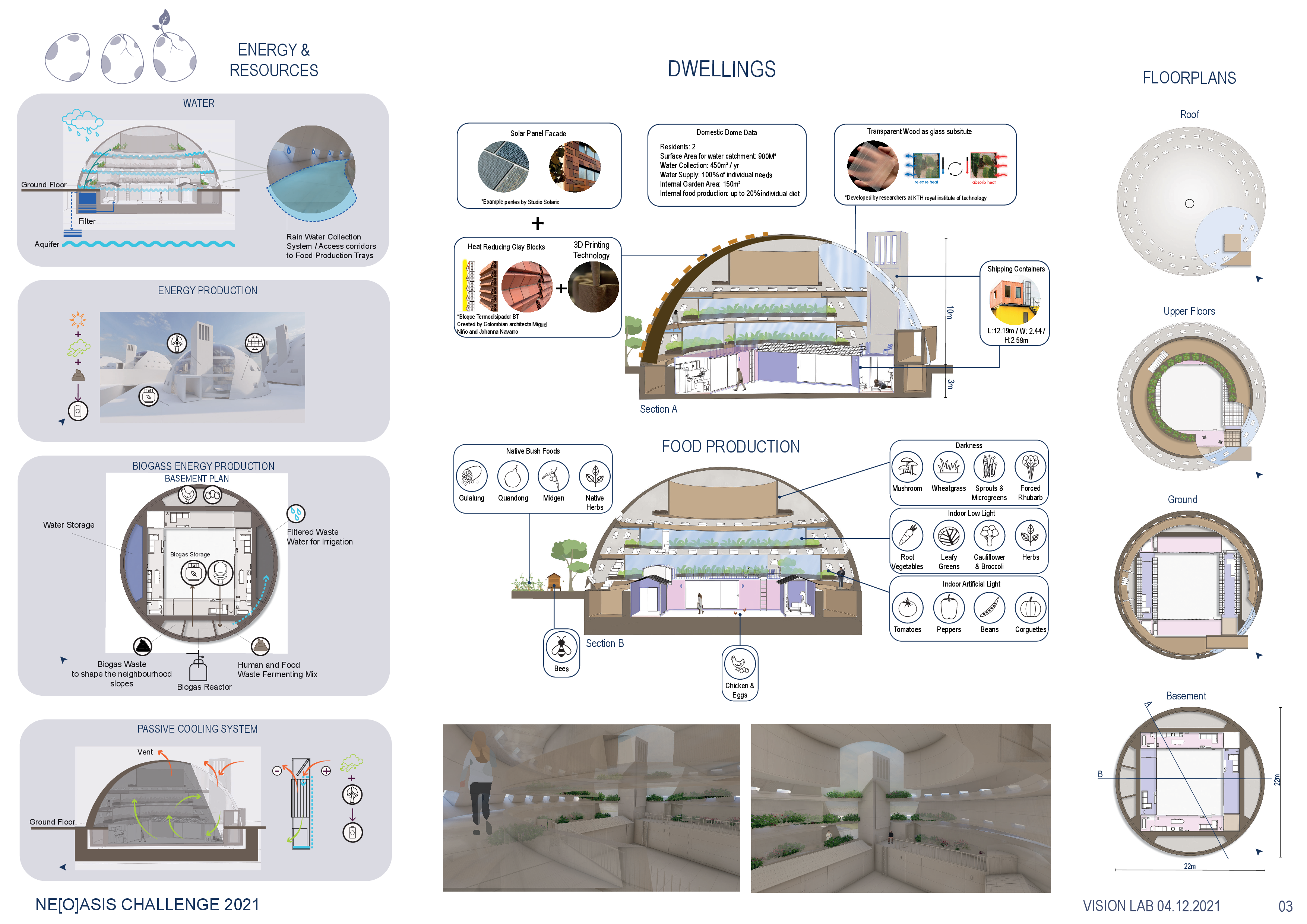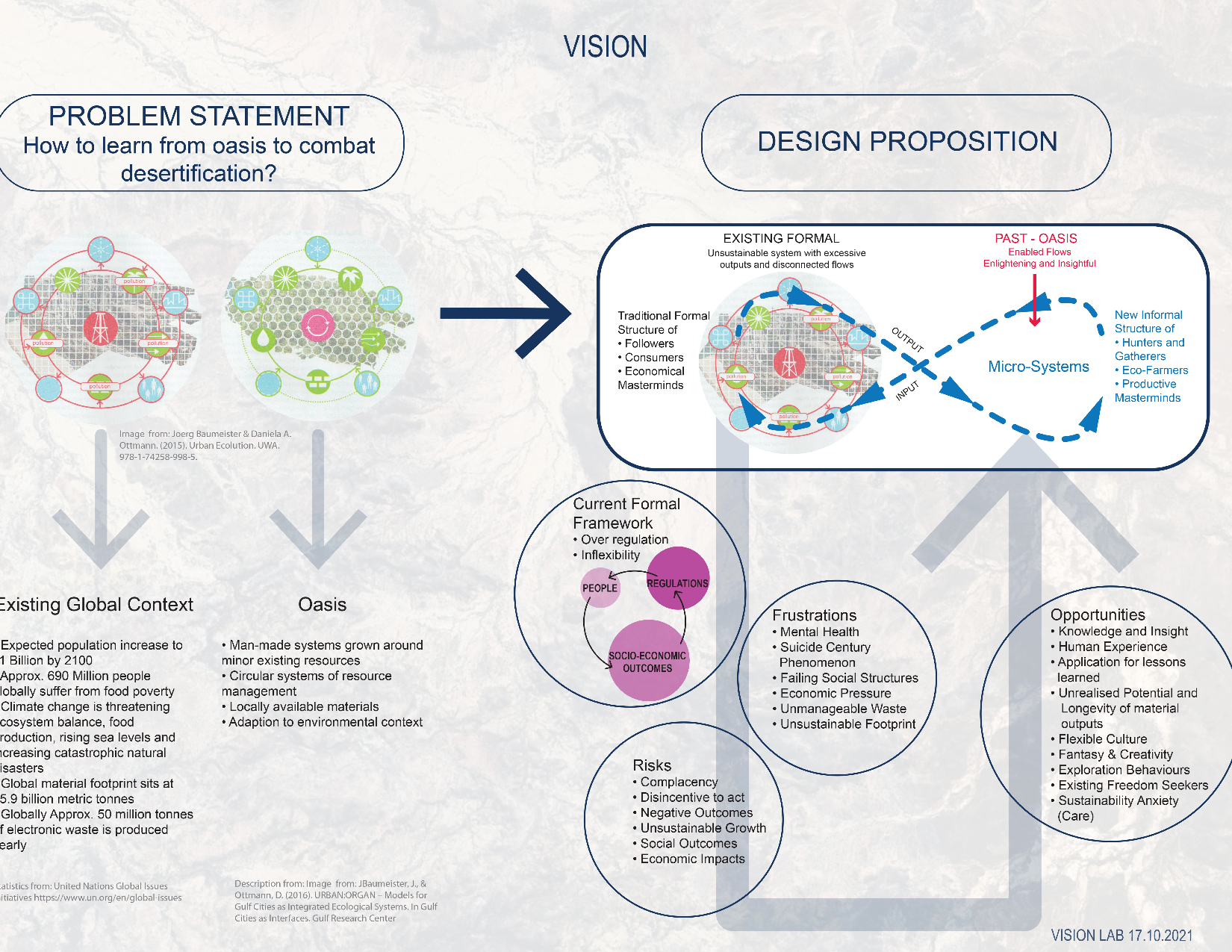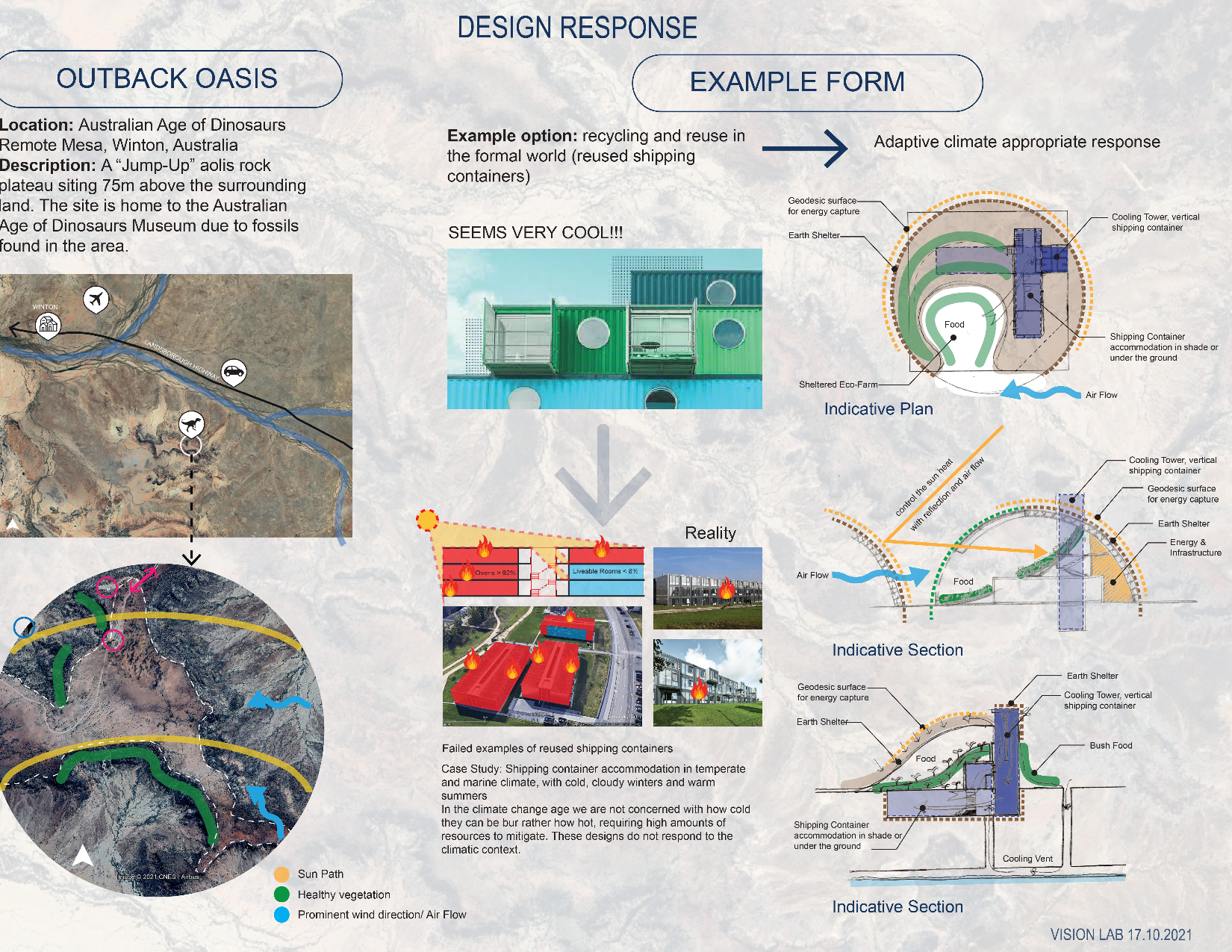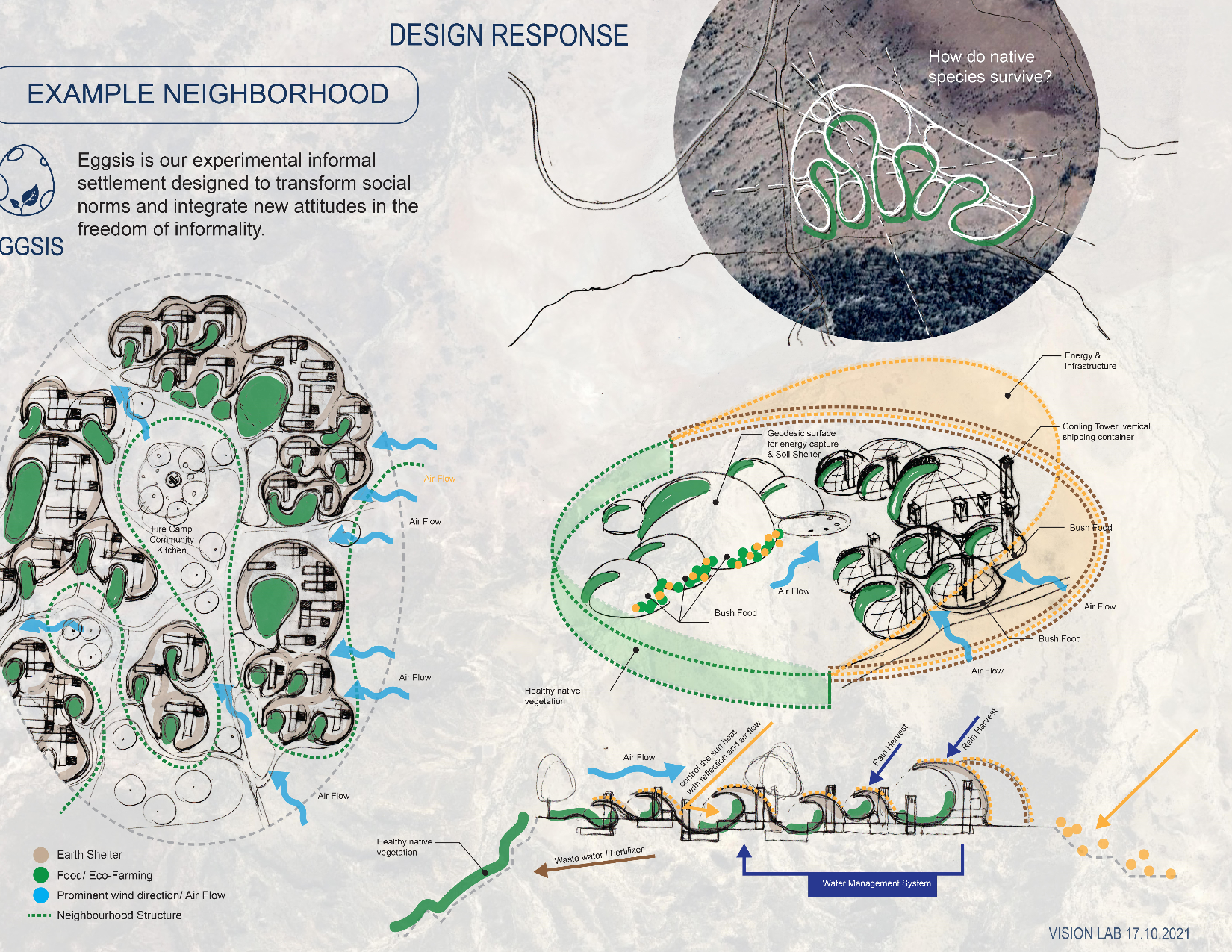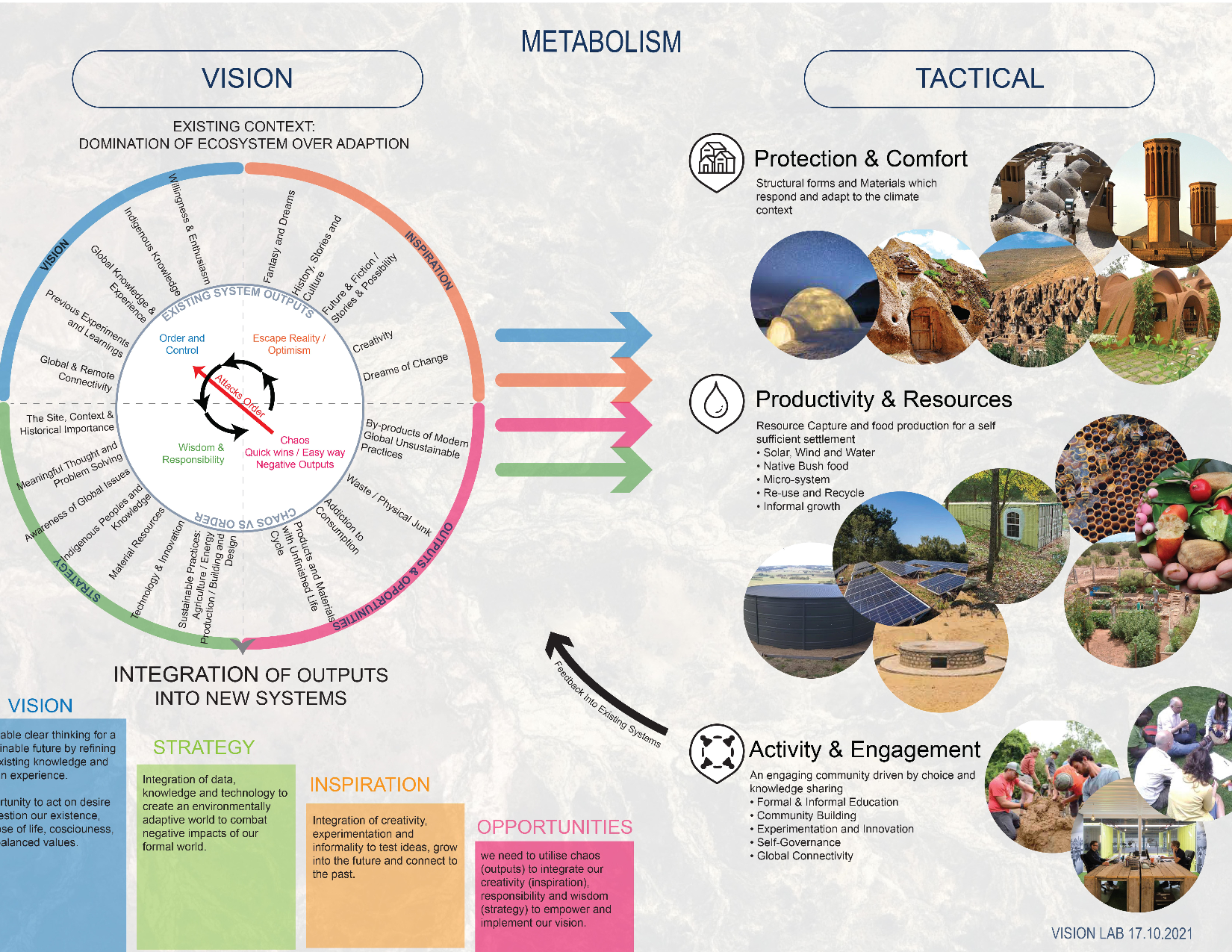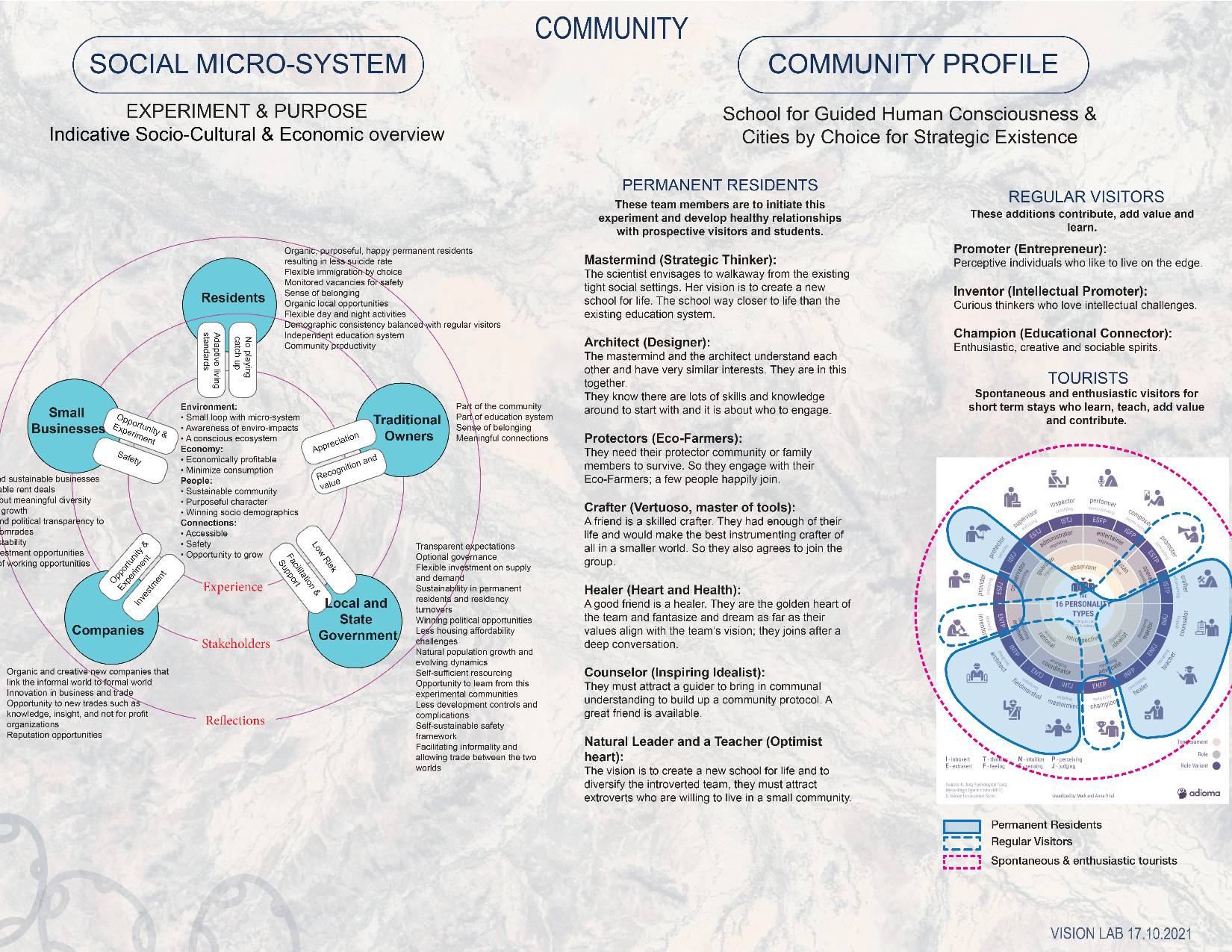 TEAM / Rézilienz / PROJECT / neoMESA
Content from Youtube can't be displayed due to your current cookie settings. To show this content, please click "Consent & Show" to confirm that necessary data will be transferred to Youtube to enable this service. Further information can be found in our Privacy Policy. Changed your mind? You can revoke your consent at any time via your cookie settings.
Consent & Show
We live in completely different geographical locations, but we appreciate working together across different time zones. We are bringing along a broad set of expertise, as our interdisciplinary background ranges from Architecture, Sustainable Environment and Planning to International Relations and Social and Cultural Anthropology. We love to travel and experience different landscapes and cultures. This has raised our awareness of the tremendous impacts of climate change on our planet. As a result, our passion inspires and drives us to create and develop innovative solutions for a more sustainable and resilient way of living for today's and future generations.
neoMESA is a reinvention of a traditional oasis with new technologies and therefore combines traditional knowledge with technological innovations, creating a resilient and self-sustaining as well as affordable habitable system. For example, houses on stilts have been used for a very long time. The buildings in neoMESA are placed on 3D-printed stilts creating aeration and protection against possible floods. Considering local materials in a cradle-to-cradle system makes neoMESA not only fit nicely and harmoniously into the landscape, it also enables us to put in place a regenerative and circular economic system. Moreover, concentric circles allow us to create an urban setting with equal access and no discrimination. Our egg-shell inspired buildings relate back to dinosaurs, as the area is known for being the most extensive and productive dinosaur deposit in Australia. This actually enables us to create continuity and a sense of belonging for the people living in neoMESA.